I really don't know exactly how to say this…but First of all I want to say..thanks a million to all my friends out there especially to those who sent birthday greetings and wishes in Friendster…I really appreciate it guys!!! Special thanks also to my family who give me all the love, support, encouragement and determination to go on in this life…I have nothing to ask for in my life. I know I am blessed with all the basic things a person can have..I am blessed for having such good friends, a family and a very good and loving husband!! I know that with all the trials, temptations and testing in my life, slowly by slowly I will overcome all of these..I know and believed God will keep on giving me the strength, courage and power to face all those trials… I am born to fight especially for the right…All my close friends and family know about that..They all know what I had been through in my life…and I will keep on fighting!!! I always try to live a happy and good life. God knows how I always strive to do all my best for my friends especially to my family….I knew God had made me an instrument to help and support esp. my family..I am just thankful to God that my sisters whom I sent to school had made it all!!! I am proud to all of you my beloved sisters!!
I also want to thanks my Beloved Mother and Father for bringing me into life in this world…Pang and Mang without your good upbringing, I would not be here..Thanks a lot for everything!! Appreciation to my Beloved Husband who is always there for me..in good and bad times!!! Danke Schatz fuer alles!!! Ich liebe dich sehr!!
Lastly I want to thank the Lord God Almighty for giving me another year in my life.. I just keep on praying and hoping that he will give me, my family and friends good health always, more blessings to come and more candles to blow esp. for me…wink!!!!! Thanks a lot Lord for all the blessings and graces!!
I have below the names of some friends, former classmates/school mates and kababayans who especially greeted me in my natal day!! Thanks a lot for remembering!!
Please also visit my other sites for more updates!! thanks a lot!!
Posted 08/4/2008 3:15 am
* Rachris (Las Vegas…mah sistah)
* Posted 08/4/2008 8:46 am
* elow sister happy b-day…wish u ol d best next time na sad…take care…
Posted 08/5/2008 1:47 pm
oo ate ruby, at ty sa greetings ha!!! naalala kita dati sa pci midsayap. Ksma mo ba sila ate mona,at levi? thanks and belated happy bday din sau. Ingat!!!
* Amor (Ontario,Canada….friend back in Midsayap)
* Posted 08/5/2008 12:49 pm
* hi,ruby happy happy bday…im sorry belated na pala..ingatz! God Bless You
* Gloria (Philippines)
* Posted 08/4/2008 3:14 am
* Happy Birthday, Ruby!
Vilma Zaayenga (Germany)
08/3/2008 10:04 pm
* Hi! Ruby, Happy Birthday to you! Wish you all the best in this world from today and all the days ahead in your life. Ingat…
Cherryl (from Sweden…College friend)
08/3/2008 4:57 pm
* Hi Rubz, Happy happy to you! may you have many many more years to come and more blessings and success in life…God Bless and take care!
Nazareth Erezel (Canada…friend in Midsayap…ka-banker)
08/3/2008 4:25 pm
* Hi rub, Happy birthday miga. May you have many many more birthdays to come. May God Bless you and your family as always.
lOvel(-.-)vE (Saudi Arabia- my sister's classmate)
08/3/2008 1:56 am
* hApi bdAy..GOd blEss u mOre!!!
NEYLA VERONICA (Canada…my ever beautiful kababayan from Midsayap)
08/3/2008 12:48 am
* Hi, RUBY!!! Happy birthday!!! May God keep you in HIS loving arms always & bless you with all the good things you well-deserved. No matter what, enjoy your day & have fun!!! Keep shinin'!
Rachel (Kuwait….my classmate in high school)
08/2/2008 2:30 am
* happy birthday.wish u all the best things in life!tc
Ruben (Australia…kababayan from Midsayap)
08/2/2008 1:49 am
* HAPPY BIRTHDAY!!! and ALL THE BEST TO COME!!!where ever you are today,enjoy the most of it!-greeting you from OZ the land downunder!Regards!
CARD FROM MY SIS REGIE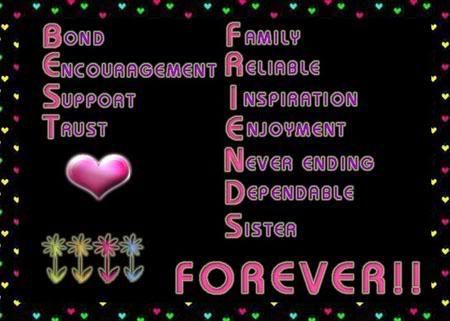 YOU ARE ALL MY INSPIRATION!!!
THANKS A LOT!!!
GOD BLESS US ALL!!!