Home insulation reduces the flow of heat both into and out of your home, meaning that you get to stay cool in the summer as well as toasty during the winter. There are several types of insulation to consider – cavity wall insulation, solid wall insulation, loft insulation, as well as things like double glazing – but all have one thing in common: they save you money.   Figures released by the Energy Saving Trust indicate that you could save as much as £460 a year by installing solid wall insulation in a detached home, and up to £150 for the same measure in a flat or small apartment. Exactly how much you will save depends on the size of your home, the existing (if any) insulation measures, and the types of insulation you wish to install.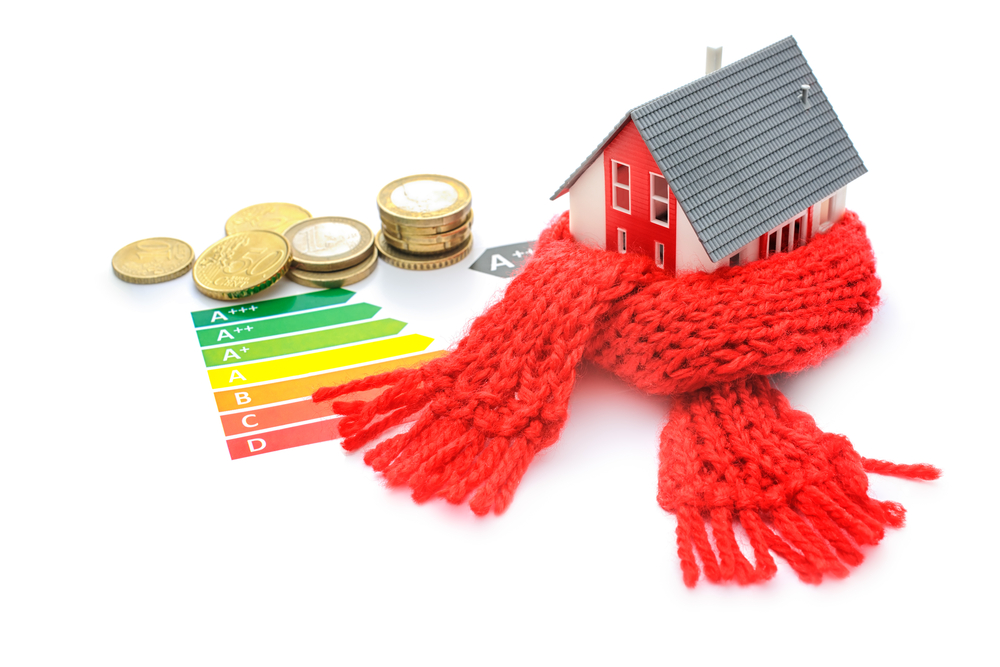 How Much You Could Save Per Annum
Figures provided by energy companies vary. British Gas, for example, claims that you can save up to £150 a year by installing loft insulation, while Npower puts the figure at £175. Using figures from the Energy Saving Trust, current findings suggest that you could save the following annual amounts:
Loft Insulation
£250 (detached)
£150 (semi-detached)
£140 (mid terrace bungalow)
Cavity Wall Insulation
£250 (detached)
£145 (semi-detached)
£75 (flat)
Solid Wall Insulation
£460 (detached)
£270 (semi-detached)
£150 (flat)
Installation Costs: The Fine Print
While the savings you can make your energy bill are impressive, you need to take into consideration the cost of installing the insulation. These outlay costs can be expensive, depending on the type of installation, and you may not see a return on your investment for several years. By far the cheapest type of installation, according to the Energy Saving Trust, is roof or loft insulation, which they estimate at between £265 and £395 for 0 – 270mm insulation. This means that you could see savings within the first two years, compared to potential decades it will take to recoup the costs of internal or external solid wall insulation.
You also have to take into consideration the lifespan of the type of insulation you install. In general, there are four varieties: blankets, loose-fill, liquid foam and rigid foam. They vary in price, as does the installation method, and perhaps the most common preference is for cavity wall insulation using liquid foam. While internal solid wall insulation can easily set you back £9,000, cavity wall insulation will cost you no more than around £900, often comes with a 25 year guarantee and potentially lasts forever. Loft insulation, on the other hand, is generally considered to have a life span of 40 years, meaning that it will take only a couple of years to recoup the costs of loft insulation, with a further 38 years of potential savings.
Free Insulation: Government Schemes and Initiatives
Both the Green Deal and the Energy Companies Obligation (ECO) programme are initiatives designed to help home-owners and tenants make energy savings and contribute to energy efficiency targets set by the European Commission. They work hand in hand, the Green Deal helping you make savings my making contributions to energy saving measures, such as home insulation, through bill payments rather than upfront outlay costs. ECO, meanwhile, ensures that energy companies strive to provide efficient and fair energy deals to their customers.
One of the key measures born of these schemes is that many energy companies now offer free insulation to those with an income of £15,860 or less or who are in receipt of one of a number of benefits. British Gas, EDF Energy, E.on, Npower, Scottish Power and Scottish and Southern all offer free loft and cavity wall insulation for those who meet the eligibility criteria. Full details of who can apply to receive free insulation can be found on the EnergyLink Group free insulation website.
This means that many people stand to make immediate savings from installing insulation in their homes. Even if you don't fall into that bracket, you could be looking at savings of £250 a year after only a couple of years (for loft insulation in a detached house). For cavity wall insulation, you're looking at an outlay cost of £146 – £870 and savings of £75 – £250 within the first two to four years. The greatest savings come with the greatest outlay, however, with solid wall installation setting you back by up to £25,000 for external wall insulation on a detached house.
Colin McDonald has a passion for enviromental issues and is keen to make a difference in anyway possible. I am keen to pass on the knowledge I have gained over years of research on how to make homelife as green and